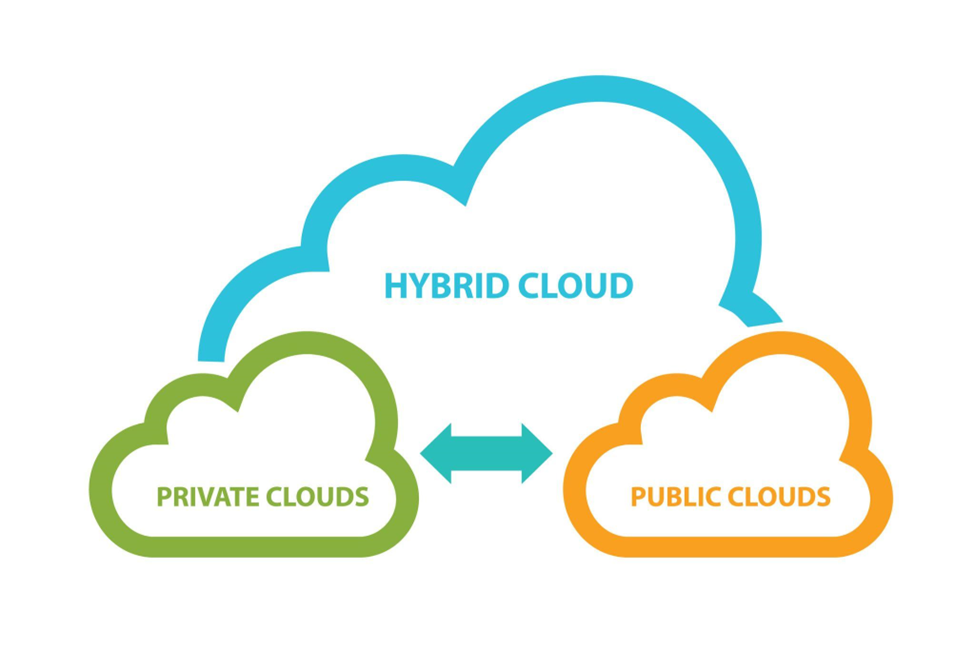 Implementing a hybrid cloud environment has now become a major gateway to modernize your business. According to TechRepublic, 82% of firms are now utilizing or planning to employ a hybrid cloud solution within the next 12 months, demonstrating the widespread adoption of this strategy.
Most companies prefer to opt for a hybrid cloud strategy due to its various benefits, like data security, flexibility, cost-effectivity, and scalability. Despite these benefits, the path of adopting a hybrid cloud model is a bit complex due to certain challenges like security and governance.
However, by following the right implementation strategies, you can overcome those challenges and protect your organization from mishaps or security breaches. This blog covers the guidelines to implement a hybrid cloud set up. Let's dive deeper!
Implementing Hybrid Clouds: A Way Forward!
Implementing a hybrid cloud requires careful planning and consideration of the complexity inherent in connecting many different systems and platforms. Here are some immediate actions required to set up a hybrid cloud.
Evaluation and Strategy
This is a critical phase in launching a hybrid cloud environment. Businesses must evaluate their existing IT setup to migrate workloads and apps to the public cloud. It is important to consider factors like security, compliance, and data sovereignty because these will affect the cloud migration plan. Additionally, the company must define a timeframe for the migration to the hybrid cloud and specify the goals and objectives of the deployment.
Some of the advantages of assessing your cloud environment and implementing the right strategy include:
Infrastructure knowledge: By evaluating, businesses can learn more about their present infrastructure and workloads, including their advantages and disadvantages. The data collected can then be utilized to shape the hybrid cloud's backend better.
Return on investment: Companies can save money and increase their return on investment (ROI) using a hybrid cloud environment after a comprehensive evaluation and planning process to determine which solution would best meet their needs.
Choosing a Cloud Service Provider
Following the workload classification, businesses must decide which cloud service(s) will best meet their requirements. Several public cloud providers, including Microsoft Azure, Google Cloud Platform, and Amazon Web Services, provide hybrid cloud solutions.
Before deciding on a platform, businesses must weigh its features, capabilities, and pricing against competing options. When making this choice, think about security, data management, and scalability.
One of the most important aspects while moving to the hybrid cloud is picking the right platform. As an example of the value of a well-thought-out hybrid cloud architecture, consider the following two advantages of using the right cloud platform:
Increased Efficiency: By carefully selecting a suitable cloud platform, businesses may boost the efficiency of their apps and workloads. The cloud platform's resources and features should meet the organization's unique requirements.
Cost-effectiveness: More efficient use of resources; picking the right cloud platform may help businesses save money on cloud computing. Organizations can save money by carefully weighing the costs and benefits of potential solutions before making a final decision.
Network and Connectivity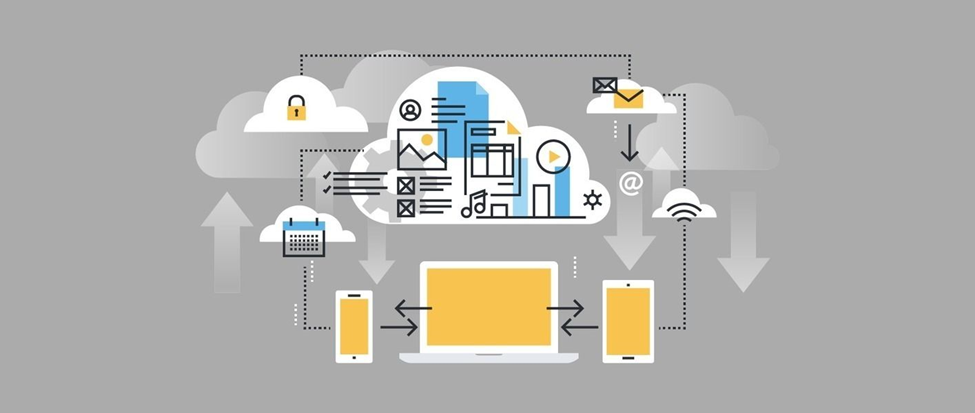 For the hybrid cloud to function properly, stable and protected network connections are required. Organizations must set up VPNs, direct connections, or other networking technologies to provide a secure link between their on-premises and public cloud environments. To make sure data can move freely between the two settings, verifying and certifying the connectivity is necessary.
According to Forrester, the demand for dependable network and connection solutions will contribute to a 70% growth in using hybrid cloud environments over the next two years.
Data Management
The hybrid cloud architecture relies heavily on effective data management. The first step in migrating data to the public cloud is identifying what information needs to be stored there and developing a plan for backing up and recovering that information.
Sensitive information has to be shielded from prying eyes by using security and privacy measures like encryption and data masking. Data migration must handle the data carefully to keep downtime to a minimum and maintain data integrity.
Why is Data Management Important?
The major upsides of using effective data management tactics in hybrid cloud setups are as follows.
By employing efficient data management methods, businesses can make their data readily available anytime and from any location.
Employee output can be boosted through data management, and the company's ability to adapt to shifting market conditions may improve in this way.
Safeguarding Sensitive Information in the Cloud Efficient data management can help protect sensitive information stored in the cloud. Businesses can lessen the likelihood of data breaches by taking precautions, including encrypting data, restricting access, and creating backups.
Access Control and Identity Management
Identity and access management (IAM) is an integral part of any successful hybrid cloud strategy. To control who has access to what in both on-premises and public cloud settings, businesses need IAM solutions. This way, security, and compliance can be maintained while users have access to the information they require.
Implementing strong IAM techniques in hybrid cloud systems has two main advantages:
Reduced data breaches: The likelihood of data breaches and illegal access is reduced and enterprises can better rest easy knowing that robust IAM rules and processes protect their hybrid cloud architecture.
Speed up access control process: Strong IAM policies also raise worker output by guaranteeing they have access to the tools they need to do their jobs successfully. Organizations can simplify and speed up the access control process so that users can get the resources they need without having to deal with convoluted security measures.
Migrating Programs and Tasks
Organizations can move their workloads and apps to the public cloud after implementing the necessary infrastructure and systems. This may need rewriting the programs so they can function in the cloud, or it may just upload the current programs without any changes.
Before a public cloud deployment goes live, apps and workloads should be thoroughly tested. This migration must be carried out in a way that guarantees user access to their data and apps while keeping downtime to a minimum.
Two major upsides of utilizing efficient application and workload migration methodologies in hybrid cloud settings are as follows:
Scalability
Better Scaling Businesses may utilize the cloud's abundant resources and flexible scalability possibilities by moving their apps and workloads there. This allows businesses to adapt to the ever-evolving demands of their industry and expand their operations as needed.
Improved Agility and Competitiveness
Organizational agility and competitiveness may be improved by careful application and workload transfer. Organizations may save time and money by adopting the most up-to-date cloud technologies and procedures, which can help them simplify their processes, speed up their time to market, and increase productivity.
Continuous Monitoring and Management
According to Gartner, businesses can save on cloud computing expenses by instituting a system of continuous monitoring and management for their hybrid cloud architecture. Hybrid cloud installation is not a one-and-done deal but rather an ongoing procedure. Businesses need management and monitoring solutions to track how well their hybrid cloud is doing and whether any problems have arisen. By doing so, companies can detect and fix problems immediately, guaranteeing the uninterrupted running of critical applications and workloads.
The cloud infrastructure should be evaluated regularly to ensure it's still serving the business's needs and to make any required adjustments. An integral part of a functional hybrid cloud architecture is migrating apps and workloads to the cloud. Two major upsides of utilizing efficient application and workload migration methodologies in hybrid-cloud settings are as follows:
Compliance maintenance: With real-time insight into their hybrid cloud environment's security and compliance posture, enterprises can better maintain compliance with industry norms and standards with continuous monitoring and management.
Smooth functioning of applications: Companies may benefit from continuous monitoring and management by ensuring their applications and workloads function smoothly and effectively, resulting in an enhanced user experience. This can boost productivity, morale, and customer service within businesses.
Key considerations
To migrate workloads and apps to the cloud, businesses must:
First evaluate their present setup.
Then, choose which cloud platform would best suit their needs
Next, set up secure connections and data storage
Then, create an identity and access control system
And finally, make a move.
Organizations can reap the benefits of private and public clouds by adopting a hybrid cloud architecture, which can be accomplished by following these procedures and considering the essential elements involved.
Taikun Provides Hybrid Cloud Solutions that Meet your Business Needs
Hybrid cloud infrastructure implementation might be difficult, but it's essential for businesses that want to reap cloud computing's benefits without giving up complete management of their data and resources.
If your business is looking for hybrid cloud solutions, Taikun can be of help. It offers a full suite of tools and services to assist companies in setting up, managing, and optimizing their hybrid cloud environment. Expert guidance and support, cutting-edge security and compliance capabilities, and a straightforward platform that simplifies hybrid cloud management and monitoring are some benefits companies can reap from partnering with Taikun.