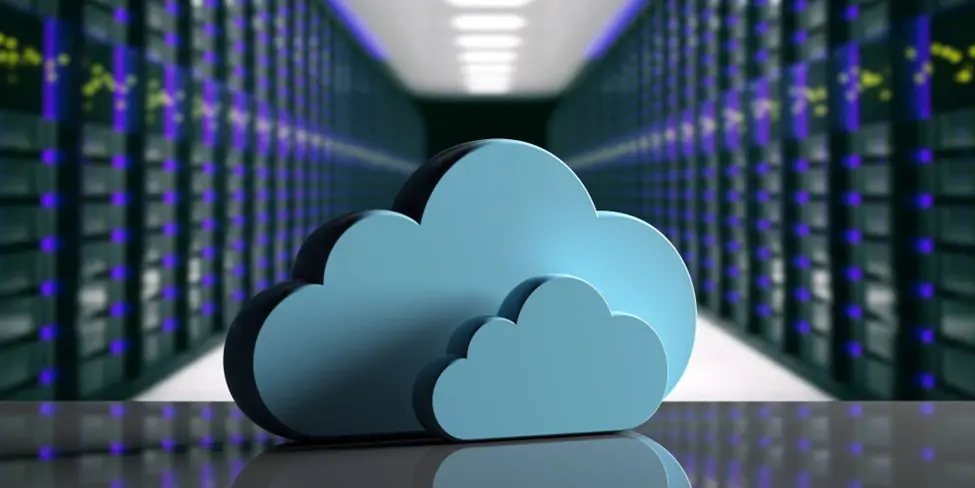 Cloud computing's popularity has increased as more businesses are aware of its benefits. According to Flexera 2020 State of the Cloud Report, around 80 percent of enterprises have a hybrid cloud strategy. They are adopting hybrid clouds for cost savings, greater agility, resiliency, availability, performance and scalability.
Adopting the hybrid cloud infrastructure is the need of the era. It is changing the IT landscape and adding new dimensions to the line of success in the digital world. And to stay ahead of the competition, businesses must choose the right hybrid cloud infrastructure and make wise decisions about their effective tooling, cloud cost management, and cloud migration.
In this blog, we will go through some of the typical applications for hybrid clouds and how they might be useful in helping businesses to perform better.
What is a Hybrid Cloud?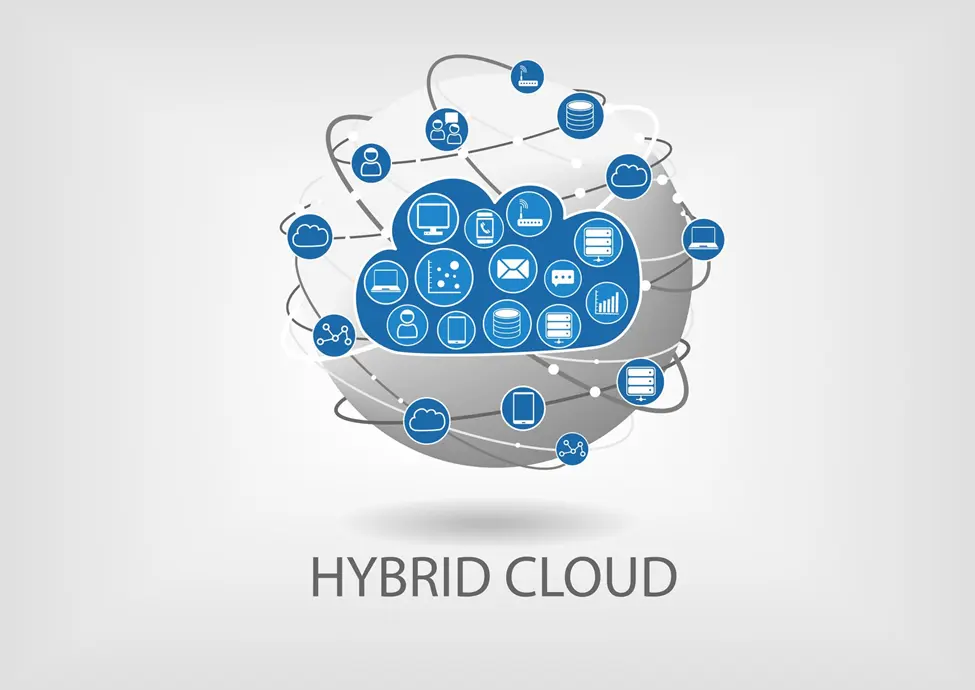 "A hybrid cloud is a blend of private and public cloud services that give businesses the ability to select the model most suitable for meeting their requirements."
Hybrid cloud integrates private cloud services, on-premise infrastructure, and public cloud services. Providing management, orchestration, and portability across these it provides a single unified platform for an organization to run and scale its cloud-native or traditional workloads on computing models.
Hybrid cloud enables an organization to:
Select the best cloud computing environment for specified workload
Integrate the functionality and best-of-breed cloud services from various cloud computing vendors
Move workloads flexibly between private and public clouds environments with the changing circumstances
Achieve business and technical objectives more efficiently and cost-effectively
Most Common Use Cases of Hybrid Clouds
The most common use cases of hybrid clouds are as follows:
Disaster Recovery
One of the most typical applications of hybrid clouds is for disaster recovery, often known as DR. Having a backup infrastructure ready to go if the primary infrastructure is compromised by a catastrophe, such as a natural disaster, a cyberattack, or a hardware breakdown, is a necessary step in this process.
According to Statista, many businesses use it for disaster recovery. This is because hybrid clouds allow companies to move to a backup infrastructure if a catastrophe occurs swiftly.
An organization's important systems and data can be housed in a private cloud during a hybrid disaster recovery scenario. Meanwhile, the firm's backup infrastructure can be on a public cloud. In the case of a catastrophic occurrence, businesses can smoothly transition their activities to their public cloud infrastructure in a short amount of time.
Big Data Analytics
Analyzing large amounts of data is another typical use for hybrid clouds. In a hybrid cloud environment, businesses can store massive amounts of data in a public cloud. By doing so, they can reap the public cloud's scalability and cost-effectiveness benefits. At the same time, they can process their data using a private cloud, ensuring that sensitive data is kept safe and under the business's authority.
(Learn Cloud Management for Data Centers)
Content Delivery
The distribution of content is yet another typical application for hybrid clouds. Delivering material to people through the internet, such as movies, photos, and webpages is an example of what is involved in this process.
One of the advantages of utilizing a content delivery system based on a hybrid cloud architecture is that it gives businesses the capacity to send their content to end customers rapidly and effectively. In addition, companies can keep their content management systems in a safe and managed environment, all while benefiting from the scalability and cost-effectiveness of the public cloud.
Hybrid Cloud Backup
Another typical application for hybrid clouds is to host backups on the hybrid cloud. To defend against the loss of data in the event of a catastrophe or a malfunction in the hardware, it is necessary to have a backup infrastructure in place.
According to Statista, the adoption rate of hybrid cloud backup solutions has quickly expanded over the past several years, with many enterprises utilizing them for backup and recovery. This information was gleaned through a study conducted by IDC.
Some of advantages of hybrid cloud backup include:
It provides the businesses with a backup infrastructure that is both scalable and adaptable.
In addition, it gives businesses the ability to store their backups in a safe and controlled setting, all while taking advantage of the cost savings offered by the public cloud.
In the case of a catastrophic incident or a breakdown of the underlying hardware, businesses can swiftly restore their data using backups kept in the public cloud.
Development and Testing of Software
Another popular application of hybrid clouds is in the development and testing of software. Developing, testing, and releasing apps are all part of this process. In the case of a hybrid cloud, businesses can utilize a public cloud for software development and testing while relying on a private cloud for their operational needs.
Some common advantages of development and testing of software include:
Organizations can take advantage of the scalability and cost efficiencies of the public cloud for development and testing while ensuring that their production environment remains secure and within their control.
Organizations can use Amazon Web Services (AWS), Microsoft Azure, and Google Cloud Platform (GCP).
They can create and test applications using a hybrid that allows enterprises to build and test their apps rapidly and effectively.
In addition, it makes it possible for businesses to install their applications inside an environment that is safe and under control, all while benefiting from the cost savings the public cloud offers.
Cloud Bursting
"Cloud bursting refers to a condition where workloads are distributed/shifted to a different cloud environment–separate to the one business is already using to meet the capacity needs."
Cloud bursting is usually a temporary condition where a business experiences a seasonal hike or unexpected traffic that needs to be driven to a particular application for a short time. This includes the use cases of hybrid cloud as it provides secure and low-latency network connections between public and private clouds.
Hybrid cloud environments provide an easy option to handle a steady traffic state by the fixed private cloud environment and such traffic hikes by public cloud on-demand resources. Businesses can host a private cloud close to the public cloud to experience secure network connectivity and low-latency resources using a hybrid cloud environment.
Untested Workloads
For newly established businesses, it makes sense to use a hybrid cloud to avoid bigger failures. It helps them analyze the extent to which certain applications can succeed in the market.
Through a hybrid cloud environment, businesses can use public cloud resources for a newly developed and untested application before spending too much money associated with launching it in a private cloud. Once they see a clear line of sight to an application's success and longevity, they can bring it to a private cloud environment and use it.
Self-Service IT
Self-service IT, also known as cloud service brokering, refers to the automation of IT operations to offer a push-button feature to enable your end users to deploy to private and public clouds and bare-metal and virtual servers without having to get help from the operations staff.
While public and private cloud environments limit your end user's access to the environment, hybrid cloud environments ensure that your users have the maximum agility to meet your business lines.
Data Center Extension
A hybrid cloud is widely used in healthcare sectors for patient monitoring and preventing latency issues. Data analysts collect information by monitoring patients and combine it with other larger sets to support advanced diagnostics.
Also, government mandates or internal policies use hybrid cloud infrastructure to move data across regions. Organizations deploy important workloads in the cloud and tackle end-user latency issues.
Software Compatibility
A hybrid cloud allows your organization to run an independent software vendor compatible with hybrid cloud environments. You can easily migrate and deploy your applications to a hybrid cloud and carry on the processes as before. This is a flexible approach to efficiency and productivity that hybrid cloud infrastructure allows.
Manage your Hybrid Clouds with Taikun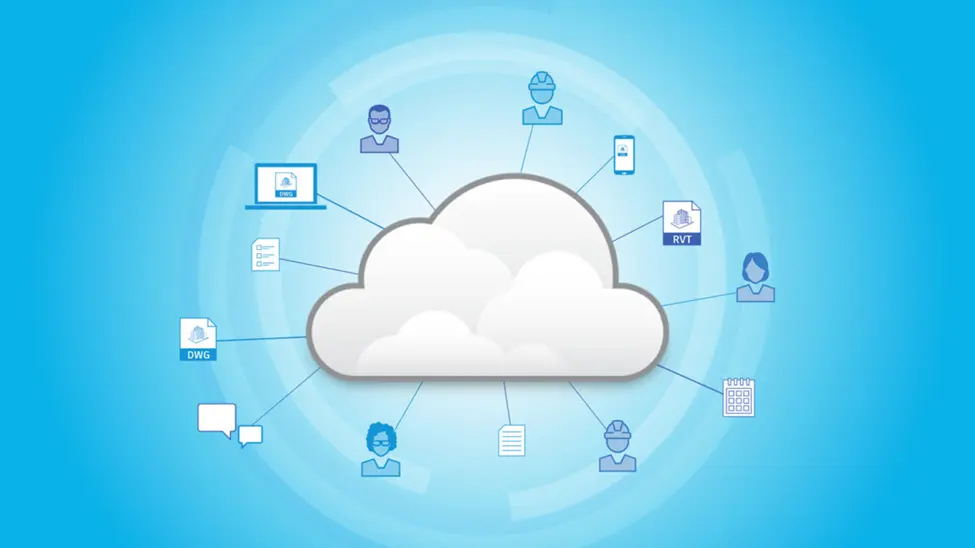 Hybrid clouds provide enterprises with all of the benefits of public clouds, including flexibility and scalability, as well as the protection and control offered by private clouds. Combining these qualities makes hybrid clouds an appealing option for many use cases, including disaster recovery, big data analytics, content distribution, hybrid cloud backup, and development and testing. Using Taikun, you can easily create hybrid clouds (Learn more about New Taikun Features).
Taikun is a hybrid cloud management platform that allows companies to manage and deploy their applications and workloads across multiple cloud environments, including public clouds, private clouds, and edge computing environments. This ability is provided by the fact that Taikun can manage and deploy applications and workloads across multiple cloud environments.
Through Taikun, businesses can manage their hybrid cloud environment from a single platform, simplifying installing and maintaining their applications and workloads across numerous cloud environments.