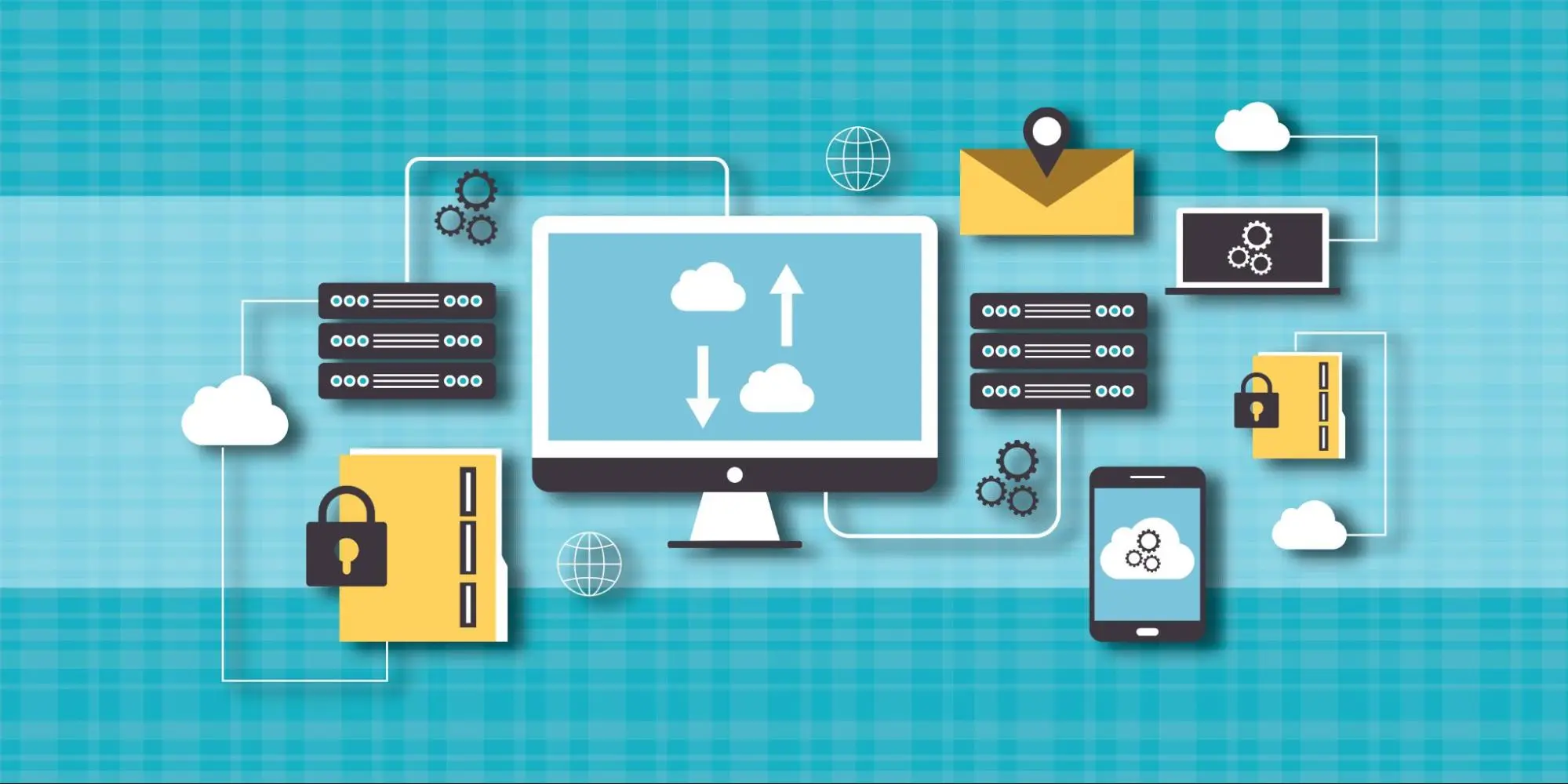 In today's rapidly evolving digital landscape, businesses face the challenge of managing an ever-growing amount of data and applications while ensuring security and flexibility. This has led to the adoption of a hybrid cloud as a means of optimizing IT infrastructure and operations.
According to Cisco 2022 Global Hybrid Cloud Trends Report, "82% of survey respondents indicated having adopted a hybrid cloud."
A hybrid cloud approach allows organizations to combine the benefits of public and private cloud environments, resulting in greater agility, scalability, and cost efficiency. As we move into 2023, we expect to see a continued increase in hybrid cloud adoption and the emergence of new trends and technologies that will shape the future of this approach.
In this article, we will explore everything you need to know about hybrid clouds, focusing on the 2022-2023 trends expected to shape the hybrid cloud landscape.
Top Hybrid Cloud Trends for 2023
Driven by the need for greater flexibility, agility, and scalability in IT infrastructure, hybrid cloud adoption is set to continue growing in 2023.
Here is a list of key trends we expect to see in 2023.
Increased Adoption of Hybrid cloud Strategies
Over the past few years, the hybrid cloud has emerged as a popular cloud computing model. The increased adoption of hybrid cloud strategies is driven by a combination of factors, including cost optimization, flexibility, security, compliance, and business continuity.
Cost Optimization: Hybrid cloud solutions allow organizations to optimize their cloud computing costs by leveraging public cloud resources for non-critical workloads and using private cloud resources for mission-critical applications.
Flexibility and Scalability: Hybrid cloud architectures allow organizations to move workloads between public and private clouds as needed, allowing them to respond quickly to changing business requirements.
Security and Compliance: Hybrid cloud strategies enable organizations to maintain control over their sensitive data by keeping it within their private cloud environment while benefiting from public cloud services' cost savings and scalability.
Improved Business Continuity: By leveraging multiple cloud environments, organizations can ensure business continuity during a cloud service disruption or outage.
Hybrid cloud architectures will continue to play a critical role in 2023 and beyond, enabling digital transformation and driving business success.
Expansion of Hybrid Cloud Capabilities
As hybrid cloud adoption continues to grow, so do the capabilities of these environments.
According to a survey, "67% of respondents believe that hybrid cloud strategy is a permanent destination to cloud-native infrastructure rather than a stepping stone."
Here are some of the key areas where we see expansion in hybrid cloud capabilities:
Integration with Edge Computing: As organizations increasingly adopt edge computing to support IoT and other applications, hybrid cloud is becoming an essential part of the architecture. (Discussed below in detail.)
Multi-Cloud Management: As organizations continue to use multiple cloud providers, managing these environments becomes increasingly complex. Hybrid cloud solutions are evolving to provide centralized management of multiple clouds.
Advanced Analytics and AI: Hybrid cloud solutions are enabling organizations to leverage advanced analytics and AI capabilities across multiple clouds.
DevOps: Hybrid cloud solutions are becoming an essential part of DevOps environments, enabling organizations to develop, test, and deploy applications across multiple clouds. (Discussed below in detail.)
As these capabilities continue to evolve, hybrid cloud environments will become even more essential to organizations looking to harness the benefits of cloud computing.
Hybrid Cloud meets Edge Computing
According to the 2022 Global Hybrid Cloud Trends report, "a significant percentage of respondents are deploying emerging technologies, such as AIOps (45%), infrastructure automation (41%), and edge computing (41%)."
The adoption of emerging technologies is driving the need for hybrid cloud strategies. These technologies require the processing power and storage capacity of public cloud services while also requiring low latency and high security offered by private cloud environments.
As a result, the relationship between edge computing and hybrid cloud environments is becoming increasingly significant. As edge strategies in organizations continue to mature, edge computing will drive the adoption of hybrid cloud since hybrid cloud enables edge computing by providing reduced bandwidth requirements, lower latency, and enhanced capability to remain operational during network outages.
Hybrid Clouds go Vertical
One area where the hybrid cloud is most apparent is telecommunications. Service providers are accelerating the hybrid edge application cloud implementation to enhance their ability to meet their business objectives and cater to their enterprise clients' edge and cloud strategies.
The future of edge computing will introduce a new dynamic that has the potential to enhance the quality of life globally. By combining data, 5G networks, and human-assisted machine learning, edge computing will create new opportunities for secure and innovative services. However, realizing the business benefits of 5G and hybrid cloud technologies will require a shift in mindset that can adapt to the demands of our digital economy.
Furthermore, several industries are recognizing the potential benefits of utilizing the hybrid cloud to address their business hurdles. Retailers, in particular, rely on a hybrid cloud approach to reduce costs and deliver value to their customers, given the background of narrow profit margins, constrained budgets, and the need for complex IT infrastructure to keep their operations running smoothly.
Developers are Embracing Hybrid Cloud
Developers consider the adoption of hybrid infrastructures as a top priority since it provides a middle ground for existing and new applications. Developers now have a greater say in shaping an organization's cloud strategy, which is often crucial in selecting cloud platforms and services to support application development and infrastructure modernization.
According to the 2022 Global Hybrid Cloud Trends report, "over half of the participants, around 53%, switch workloads every week between on-premises and off-premises. While 58% of respondents are utilizing Infrastructure as Code (IaC), and 44% are using cloud-native technologies to enhance their security posture."
Furthermore, the same report highlights that almost half of CloudOps and DevOps respondents believe a "cloud first" mandate is the tipping point for modifying their development processes and tools.
Optimizing Cloud Investments with Hybrid Solutions
As IT leaders gain a deeper understanding of their migration to the cloud, they realize that not all workloads may be suitable for the cloud, leading to increased intentionality and focus in their decision-making.
This skepticism regarding the expected benefits of cloud migration prompts organizations to become more selective about what workloads should run in the cloud and what should remain on-premises.
Hybrid cloud solutions help organizations optimize their cloud investments by balancing on-premises and cloud-based resources. With a hybrid solution, organizations can leverage the scalability and flexibility of public cloud resources while maintaining control over sensitive data and critical applications with on-premises infrastructure. This approach allows them to address specific business needs, such as compliance requirements or data sovereignty, while using the latest cloud technologies and services.
Simplifying Cloud Complexity through Standardization
Complexity has long been a significant roadblock to adopting hybrid cloud environments, which present various challenges for IT teams due to their distributed and heterogeneous nature. However, standardization and automation are key to simplifying operations in hybrid cloud settings, and advances in orchestration and automation tools are making this more achievable than ever before in 2023.
As CIOs and their teams continue to explore hybrid cloud architectures, they are discovering that these environments are becoming more manageable. Adopting standardized orchestration layers, such as Kubernetes, has played a significant role in streamlining this process. Kubernetes can operate seamlessly across various cloud providers and on-premises environments, making managing and simplifying complex IT systems easier.
Enabling Collaboration for a Successful Hybrid Cloud Model
Enabling collaboration is essential for unlocking the full potential of a hybrid cloud model. This collaboration involves networking, cloud operations, and DevOps teams working together to align their efforts and achieve shared goals.
According to the 2022 Global Hybrid Cloud Trends report, over half of the respondents (55%) have already established cross-functional teams that bring together business and technical perspectives. Additionally, another half of the respondents have organized a central function for CloudOps and NetOps to ensure their hybrid cloud strategy meets business objectives.
Most respondents view collaboration as a top priority, as it can yield numerous benefits. For example, over 45% of respondents in the same report believe that collaboration can increase cloud security, a primary concern for IT leaders. Additionally, 41% of respondents see operational efficiency as a positive outcome of collaboration, while 39% believe it can improve application performance.
Hybrid Cloud Challenges
Hybrid cloud environments can bring numerous benefits to organizations, including greater flexibility, scalability, and cost savings. However, there are also several challenges associated with hybrid cloud adoption. The Cisco 2022 Global Hybrid Cloud Trends Report identifies 6 challenges that will continue to flare in 2023. 

The top operational challenges when utilizing multiple clouds.
Source: Cisco 2022 Global Hybrid Cloud Trends Report
Security
Hybrid cloud environments pose security challenges because they involve multiple platforms, each with its own security model, management tools, and APIs. Because of this, maintaining uniform security rules and controls across different settings may prove challenging, as 37% of respondents have shown concern.
Businesses utilize infrastructure as code and cloud-native solutions to enhance their defense capabilities, but protecting APIs across many clouds is a big concern. Security personnel can adopt a complete framework for system security across several clouds with automation and abstraction, reducing the likelihood of incorrect setup and operational errors.
Operational Complexity
Despite the abundance of solutions to simplify managing cloud systems, 33% of responding organizations claimed operational complexity remains a major worry when implementing hybrid or multi-cloud models.
As a result of the numerous platforms, topologies, and management tools involved, hybrid cloud infrastructures are difficult to administer. Organizations must also ensure they have the necessary internal knowledge and abilities to manage a hybrid cloud system effectively.
Managing Costs
The use of multiple clouds in hybrid cloud environments also poses challenges related to cost management, as 33% of responding organizations showed concern. While most organizations don't expect multi-cloud to reduce cloud service costs, they adopt a cost/benefit approach to justify and balance cloud-service purchasing.
Efforts to manage costs should be in the context of achieving desired business outcomes. Most organizations use a cloud-based IT operations platform delivered as a service to address these challenges, and a SaaS-based operations platform is the leading choice for respondents.
Compliance and Privacy
33% of responding organizations showed concern regarding compliance and privacy when using multiple clouds. Due to the possibility of data being held across numerous locations and legal systems, hybrid cloud setups present compliance and privacy issues.
When data is transported between various locations, organizations need to ensure that it is secure and shielded from unauthorized access. Also, organizations must implement strong security and compliance procedures adapted to their unique regulatory needs to handle these issues.
This can entail collaborating with cloud service providers with a track record for compliance and privacy or implementing tools and technology that can track and secure data across various settings.
Disparate Cloud Operating Model
Another major challenge to implementing a hybrid cloud system is the usage of various cloud operating models. Cloud platforms have unique operating paradigms, making managing and protecting workloads more challenging and complicated.
IT teams may find it difficult and time-consuming to manage this, and it's one of the major concerns shown by 27% of responding businesses. To properly manage their hybrid cloud system, IT teams must ensure they are familiar with each cloud provider's management tools and APIs.
Lack of Visibility & Control
The absence of visibility and control over the complete IT infrastructure presents another challenge to adopting hybrid clouds. Organizations that use hybrid cloud environments have to manage several clouds and on-premises systems, which can make it difficult to see and manage the complete IT infrastructure, as 25% of responding organizations showed concern.
To handle this challenge, organizations must invest in comprehensive cloud management technologies that offer visibility and control throughout their entire IT infrastructure, regardless of where their workloads are located.
Hybrid Cloud Simplified: Overcoming Challenges with Taikun
Hybrid cloud environments can be complex and challenging to manage. But with Taikun, businesses can simplify hybrid cloud management and easily navigate the challenges.
Taikun is a full-featured cloud management platform that provides businesses the tools they need to integrate on-premises IT with the cloud, all while keeping mission-critical apps and data safe in a private cloud. Using Taikun, businesses can improve their responsiveness, dependability, and efficiency while satisfying government mandates and maximizing output.
Visit our website to try Taikun for free, or schedule a call to learn more about the platform.