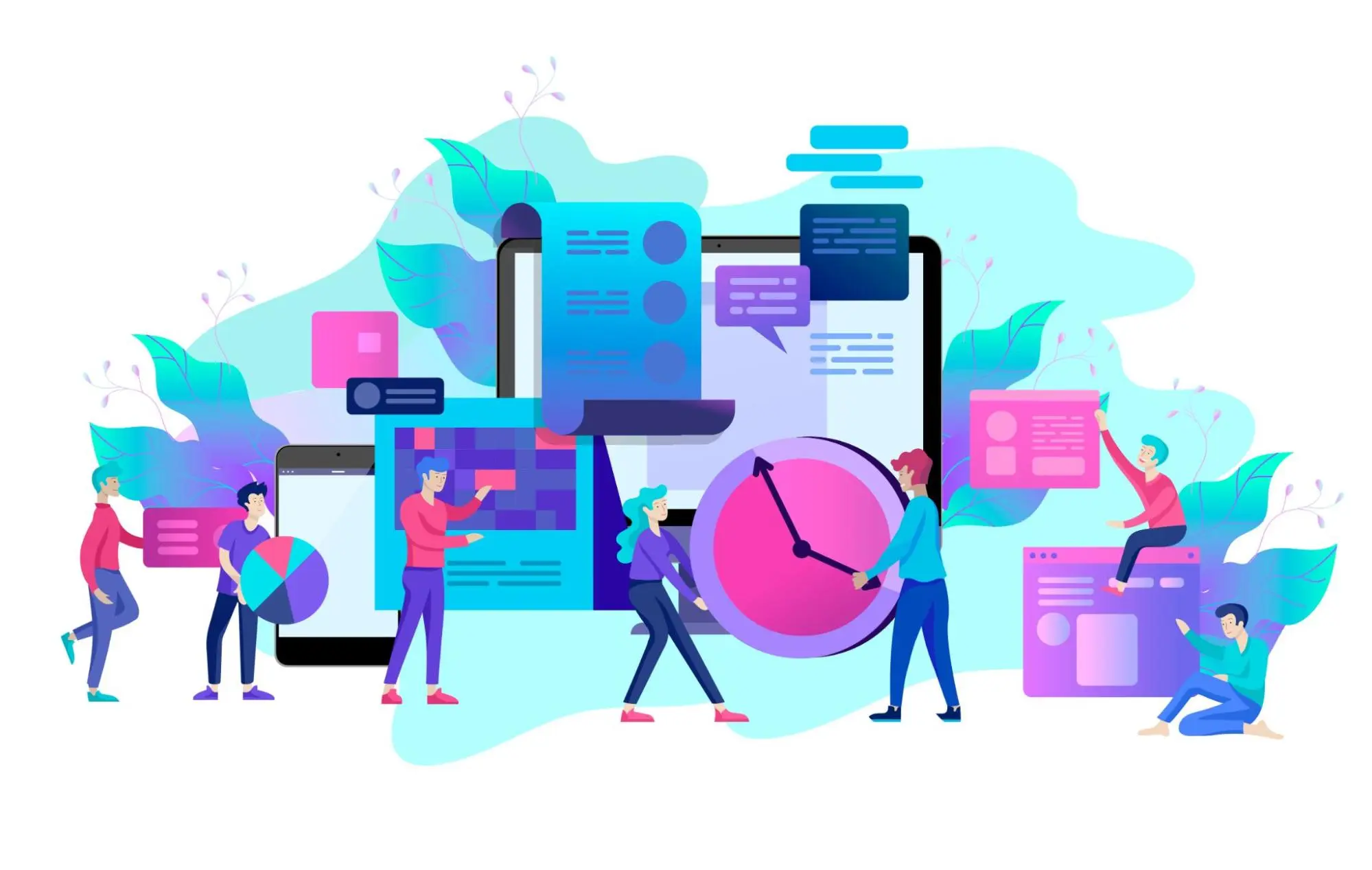 Cloud computing has played a significant role in transitioning from legacy systems to a flexible, agile setup. However, finding a balance between public and private clouds can be challenging. A hybrid cloud approach can benefit businesses in several ways without compromising security and compliance.
The hybrid cloud infrastructure remains the future for many companies as the cloud continues to evolve. According to Statista, "the global hybrid cloud market is expected to reach $262 billion in 2027." But why and how do companies determine if they're one of them? Let's explore in this article below.
The article discusses a hybrid cloud strategy and reasons why it is important for businesses.
What is a Hybrid Cloud Strategy?
A hybrid cloud strategy involves deciding which applications and data belong to the public or private parts of a hybrid cloud infrastructure. It clearly defines the division between public and private cloud resources. It aims to create a robust architecture and migrate appropriate workloads onto it. (Learn how to run applications on top of Kubernetes.)
By adopting a hybrid cloud strategy, businesses can enable a seamless, integrated, and unified cloud and IT infrastructure, providing access to necessary data for business operations and optimizing expenses. Furthermore, this leads to a user-friendly and efficient experience that drives transformation while meeting user needs.
How to Develop an Enterprise Hybrid Cloud Strategy?
Before you develop a strategy for hybrid cloud infrastructure, evaluate existing applications, whether modern or legacy, to determine their suitability for running in a public cloud. Factors to consider include compliance, security, data governance, cost comparison between cloud subscriptions and on-premise infrastructure, and cloud providers' technology benefits, including integration ease between hosted and on-prem data and apps.
Auditing Applications
Accenture has a 7 Rs methodology for developing a hybrid cloud strategy that includes:
Retire: Determine which applications can be eliminated while assessing them.
Retain: Identifying applications without a cloud business case or too complex to migrate.
Replace: Examine custom-built applications to see if they can be replaced with market-leading SaaS or COTS solutions, like Salesforce, ServiceNow, SAP, Oracle, etc. This helps keep up with innovation since their development pace will likely surpass in-house development.
Rehost: Take advantage of CSP innovations to rehost apps and data with minimal difficulty.
Replatform: If an application requires minor modifications, replatform as needed.
Refactor: Applications that require significant modifications should be refactored.
Reimagine: Redesign applications with cloud-native and microservices-based technologies to improve business value and IT performance.
Developing Vision for Future
Once you have audited your applications, it's time to focus on organizational goals, even if the software required to achieve them has yet to exist. It involves considering the overall business and technology strategies, and input from senior management should be made essential. Gartner considers outsourcing the development of your cloud strategy as a common mistake in a cloud deployment.
Therefore, you should ensure the development of the strategy by involving senior management and relevant stakeholders in the vision for the future.
Considering Compliance Landscape
The third step in developing a hybrid cloud strategy is considering your regulatory environment and evaluating regulations related to hosting apps and data in the cloud. This involves determining which apps and data can be hosted on the public cloud and which needs to be stored in private or on-prem cloud infrastructure. Also, review your strategy while keeping in mind the regulations specific to your industry, such as GDPR, HIPAA, PCI DSS, etc.
Reasons Why Businesses Need a Hybrid Cloud Strategy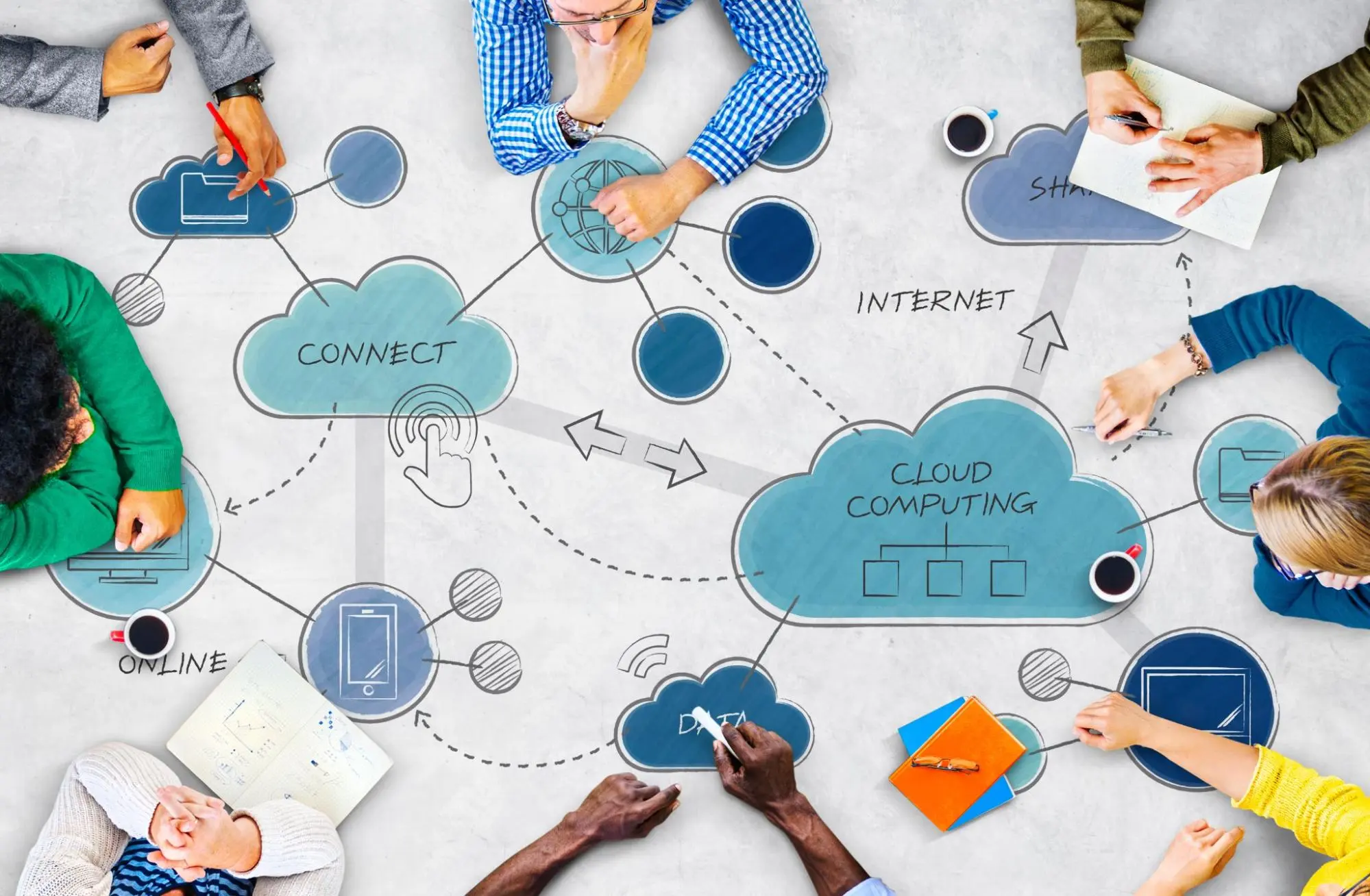 Here are some reasons why a hybrid cloud strategy is important for businesses today.
Improved Data Security
Hybrid cloud computing allows businesses to have greater control over their data and enhances cloud security by minimizing data exposure. Companies can select where to place their data and workloads based on regulations, policies, or security needs. A hybrid setup also facilitates standardizing redundant cloud storage, which is crucial for disaster recovery and data protection.
Centralized management in a hybrid cloud makes enforcing technical security measures like encryption, automation, access control, orchestration, and endpoint security easier, allowing effective risk management.
Compliance with Data Privacy Regulations
A hybrid cloud strategy helps comply with regulations by allowing enterprises to choose where to store and process their data based on regulatory requirements. For instance, sensitive or regulated data can be kept in a private cloud environment that meets strict security and compliance standards, while non-sensitive data can be stored and processed in a public cloud for cost efficiency.
Additionally, the centralized management of a hybrid cloud allows for easier implementation of strong security measures, such as encryption, access control, and endpoint security, which can help ensure regulatory compliance.
Business Continuity
A Hybrid cloud strategy helps minimize potential downtime and associated costs, ensuring business continuity. Business continuity refers to the ability to keep operations running smoothly in the event of failures or disasters. A hybrid cloud is crucial in maintaining business continuity by enabling organizations to backup critical data through replication and ensure scalability during sudden spikes in demand. This prevents overloading private servers, leading to slow service or downtime, as the cloud automatically scales to handle increased usage.
Enhanced Agility & Innovation
A hybrid cloud enables fast response to market changes, boosting innovation and competitiveness. The ability to quickly adapt to changes in demand is crucial in today's market, where speed can determine a company's success. By optimizing IT performance and providing agility, a hybrid cloud strategy helps organizations launch new products faster by allowing them to easily increase the workload on the cloud for testing and prototyping instead of being limited by on-premise infrastructure.
Increased Scalability & Control
A hybrid cloud approach offers improved flexibility and scalability for businesses by enabling them to adapt their IT resources as needs change. By leveraging the cloud's automation capabilities, organizations can optimize their IT performance and respond automatically to fluctuations in demand, ensuring greater control and efficiency in their operations.
Reduced Administrative Overhead
With a hybrid cloud, businesses can automate routine tasks, such as software deployment and patching, freeing IT staff to focus on higher-level strategic projects. The hybrid cloud environment also provides a single platform for monitoring and managing resources, reducing the need for multiple management tools and reducing the risk of human error. By streamlining IT operations and reducing manual effort, a hybrid cloud strategy can help businesses reduce their administrative overheads and improve overall efficiency.
Challenges of Hybrid Cloud Adoption
While a hybrid cloud infrastructure offers many benefits, many businesses are still hesitant to join the cloud due to the challenges it brings. Even when affordability and convenience are considered, the migration process presents some issues, including security, lag time, skills gap, and financial limits.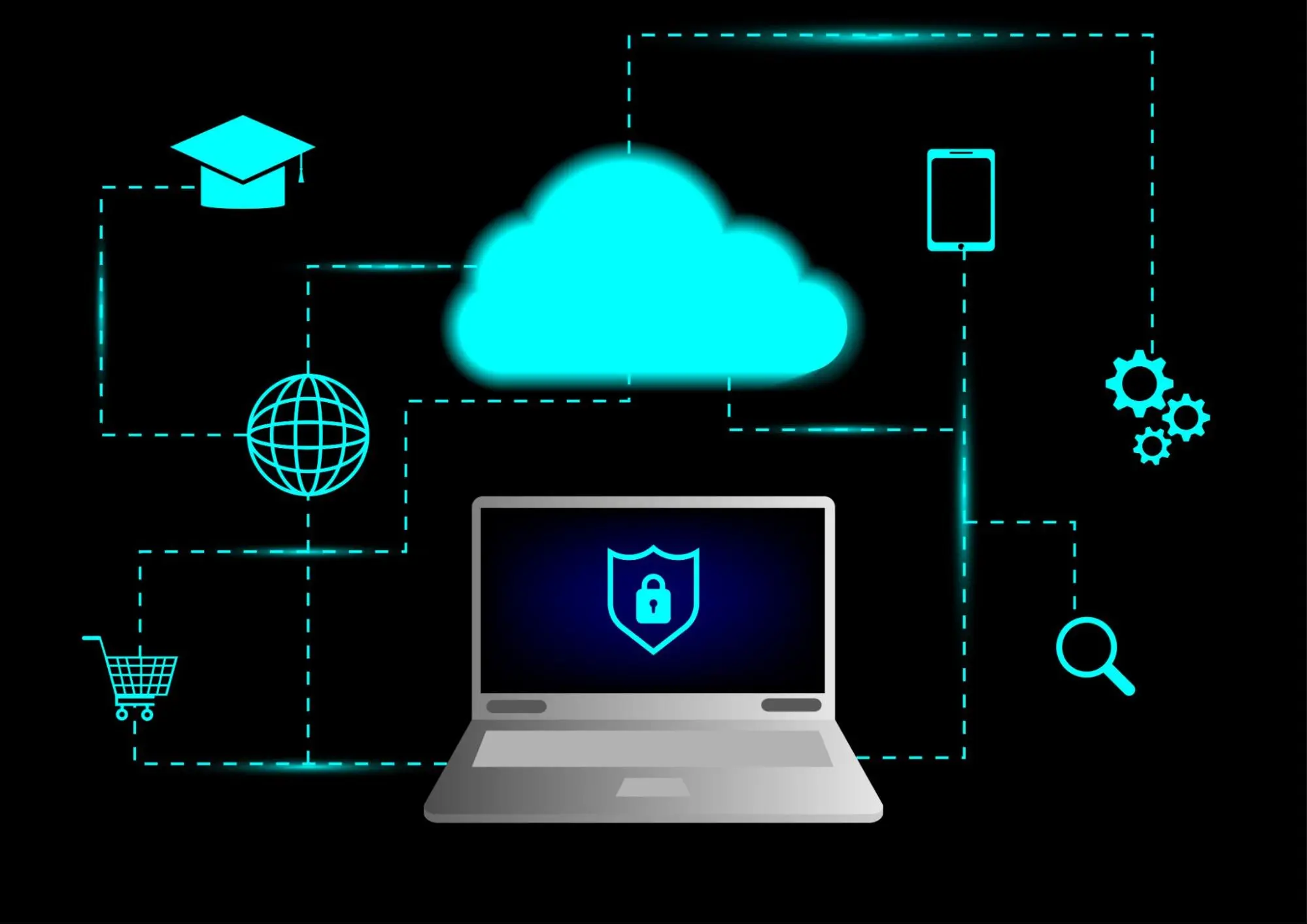 Here are a few challenges of hybrid cloud adoption.
Support for Legacy Applications: Compatibility between legacy applications and new services raises significant issues when deploying hybrid clouds. While some apps may work well with one system, they may not with another, making migration challenging. When moving such apps to a hybrid cloud environment, ensure having low latency in cloud connections.
Implementing Multi-Cloud Deployments: Today, many companies are deploying multi-cloud environments in addition to hybrid cloud. This presents many challenges, as every cloud might have a different management interface or APIs specific to its vendor. Also, varying functions, pricing models, and IT skill requirements due to different providers make it difficult to adopt a hybrid cloud strategy.
Compliance: A major issue in hybrid cloud deployment is ensuring compliance with laws and standards, such as GDPR, HIPAA, and PCI DSS, despite using a secure cloud provider. This requires taking additional security measures due to the added complexity of the hybrid implementation.
Governance: Hybrid cloud governance involves managing performance, cost, security, and configuration in a cloud environment comprising multiple clouds with varying characteristics. This can pose challenges, as different public and private clouds may have differing cybersecurity measures, which must be considered when establishing strategies for the hybrid environment.
Simplify Hybrid Cloud Management with Taikun
The benefits of a hybrid cloud are evident, including increased productivity, reduced costs, and improved security, but its complexity can be challenging. A centralized and automated operational model is necessary to make it practical, and Kubernetes simplifies the process of achieving this.
Businesses looking for the best option to manage their hybrid cloud infrastructure can put their trust in Taikun. Taikun is a cloud management platform that enables easy deployment of apps without the need for posts and network settings.