Overview
Manager |
Partner
The Chargeback tab is an overview of prices for every billing rule you set up in your account. Change the Start date and End date to adjust the measured time period (for example from the beginning to the end of the month).
In the table, you will find:
Rule Name
Price
Start Date
End Date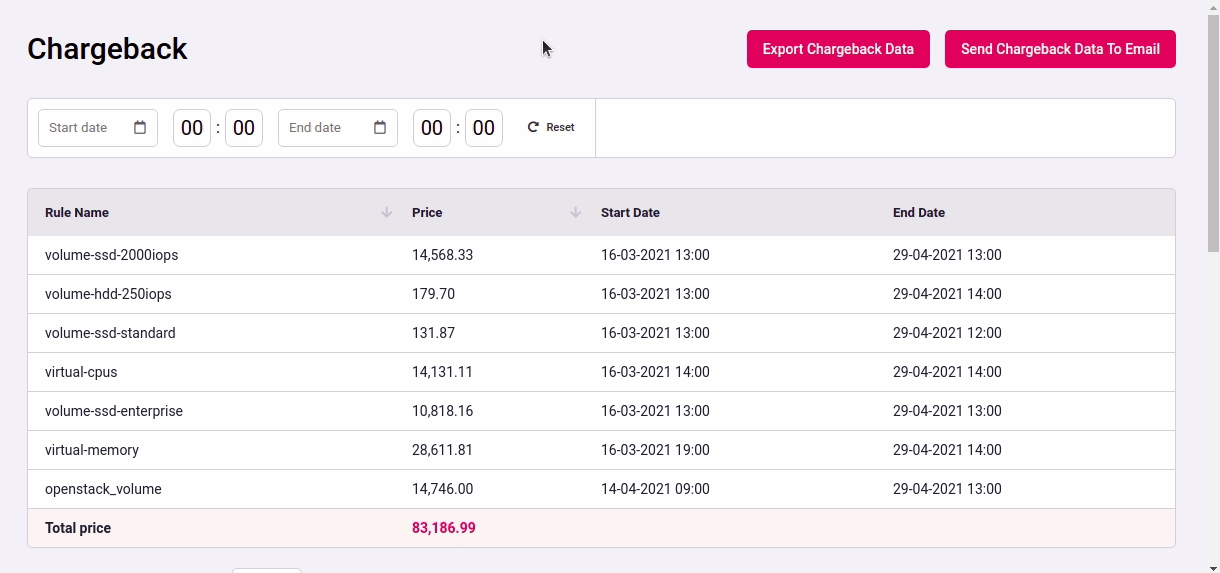 For a better overview, the table can be sorted by Rule Name or Price.
Export Chargeback data
The data displayed on the page are exported to a .CSV file – with the name of your organization and time period (if selected).
Send Chargeback Data To E-mail
Use the button to send selected data to your mail (provided in My Profile)
Price Development
Graph for Price Development shows decrease and increase of prices for every rule. You can change the timeline – Daily, Monthly, and Yearly.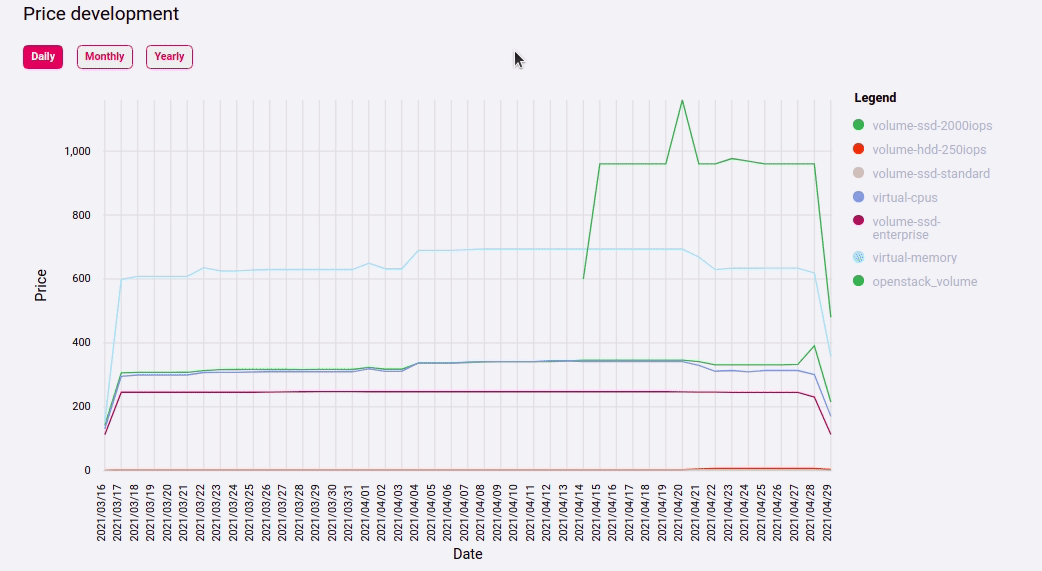 Note

Monthly and Yearly graphs are plotted if there is enough data