Slack Notifications
Manager |
Partner
If your team uses Slack, you can receive all the changes made in your Taikun Organization directly in the Slack channel of your choice.

Add Slack Configuration
First, you need to set your webhooks for Slack and create a channel in Slack, where you want to receive notifications.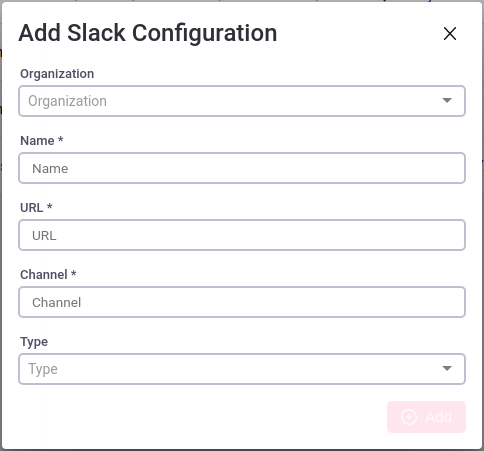 Fill in the following parameters:
Organization – choose an Organization to which you want to add Slack notifications
Name – choose a name for your configuration
URL – insert webhook URL from the Slack app; this Slack guide can be of help
Channel – select Slack channel for receiving notifications from Taikun
Type – Alert (receive only alert-type of notifications) or General (receive all notifications)
Now you will receive notifications in the selected Slack channel from your Taikun Projects!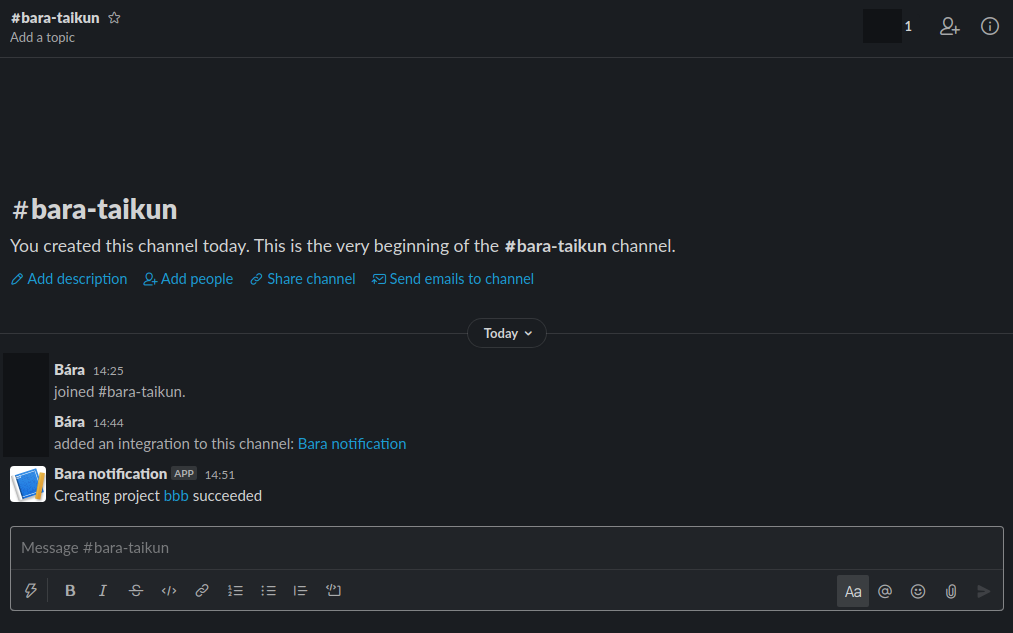 Info

Slack notification will contain a link for direct access to your Taikun Project